giraffe growth chart // have big dreams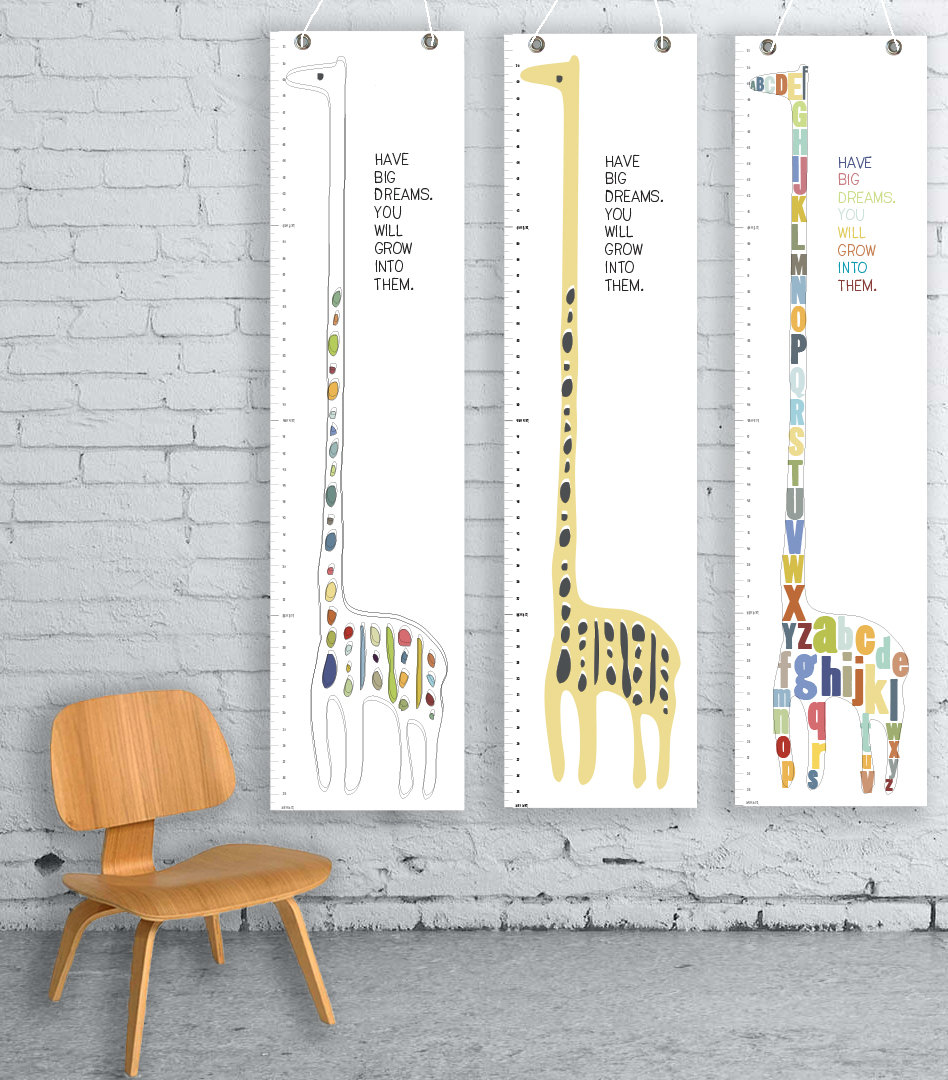 giraffe growth chart // have big dreams
Have big dreams. You will grow into them.

** Custom growth charts will be printed with a name of your choice along the top of the chart. If ordering a custom chart, please specify the name you would like printed in "Notes to Seller" when you purchase! **


+ 12" wide x 44" tall
+ Set up to hang 2' from the ground
+ Printed on lightweight presentation canvas
+ Stainless steel grommets
+ Archival high-quality, eco-friendly pigment inks
+ You can write on the chart with pen, however Sharpie is preferred

Enjoy!


IMPORTANT COLOR INFORMATION:
Colors may vary between online the actual printed product. Computer monitors can affect how colors appear online.

Copyright © Skel Design. All rights reserved.